'Akhuwat Micro Finance' dishes out interest free loans in Chitral
Chitral: Whereas Micro Finance banks are generally notorious for charging high interest rates from loanees, a unique Micro Finance company has started giving away interest free loans in Chitral district.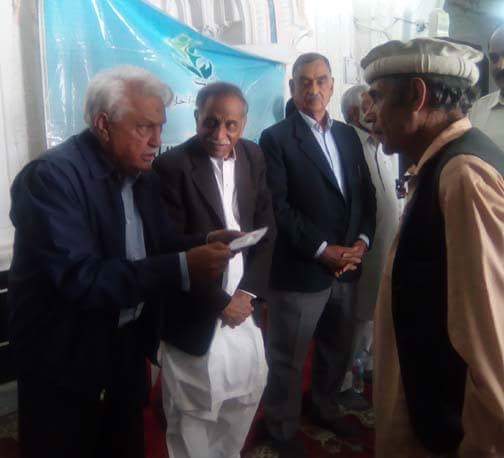 On the occasion the 'Akhuwat Islamic Micro Finance disbursed loans worth Rs 34 lacs 15 thousand? amongst 127 households in Chitral. Accordingly a ceremony was held at the Shahi Masjid in which checks were distributed to loanees. Central executives of the organisation Maj (r) Amanullah Khan, Mohsin Hafiz , Mehtab Ali Shah and Khatib Shahi Masjid Molana Khaliquzaman were present among a large number of participants.
Speaking on the occasion Mehtab Ali Shah and Major Amanullah said the Micro Finance organisation had 790 branches in Pakistan which have disbursed six billion rupees to 2.6 million people and the recovery rate has been 99.9 percent. They said the institution disburses loans regardless of religion creed or cast, discourages interest based economy and gives special importance to promotion of education.? Molana Khaliquzaman also addressed appreciating the gesture and urged upon the recipients to use it for the purpose of interest free halal rozgar. .. Muhkam uddin, Chitral 09 May 2018