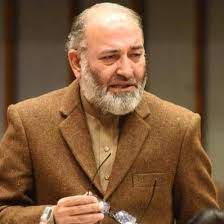 CHITRAL: A care taker government is in the making, and chances are that it's tenure will extend beyond the stipulated three months. Names for a care taker prime minister are floating, most whom are same spent bullets and tested faces.
A new gleam of hope and inspiration in the grim political scenario of Pakistan is Senator Mushtaq Ahmad of the JI. Irrespective of the party (which was tested in Musharraf's MMA govt), the Senator by himself is a cut above class in the race of politicians in Pakistan.
He has remained consistent and focussed on the main crucial issue of withdrawing undue perks and privileges from all those who are enjoying them immorally. Earlier prime ministers, politicians and 'tall talkers' never had the moral courage to demand what Senator Mushtaq is crying hoarse about.
The only mentionable name could be of ex PM Junejo who himself gave up luxury vehicles and put Judges, Generals and bureaucrats in Pakistani made cars. His fate was soon sealed though by the military junta, but his name remains as a mention of honor in the minds of those who knew him.
If Pakistan is to be put on a new footing of austerity and self reliance (which is utmost necessary) a person like the honorable Senator Mushtaq Ahmad be put in chair who can lead by example. .. CN report, 07 Aug 2023