CHITRAL: Ever since independence we have been hearing the rant "We will give befitting reply to the enemies of Pakistan". We have had wars and battles and skirmishes with our neighbors in line with this  narrative and results are also known to all. No doubt we may be having ill wishers in our neighborhood but they may not be as dangerous as the enemies of Pakistan within Pakistan.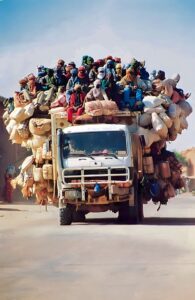 The real enemies of Pakistan have been and are to date those authorities in power who bleed Pakistan day and night with their institutional corruption vis a vis lavish spending on overheads beyond our means. This ruthless rape of the taxpayers money being insufficient to meet the ever bloating greed for opulence and wastage, loans upon loans are obtained from the IMF and it's likes. This has lead to degradation of Pakistan in the eyes of the world and even in the eyes of it's own people.
If we want to mention the 'Enemies of Pakistan' as we always want to, then we should put the fact straight and identify the real enemy. The real enemy of Pakistan are the looters of Pakistan who under the cover of rules and laws made by themselves treat the treasury as a war booty.
To counter the real enemies of Pakistan, free petrol, electricity, hordes of vehicles, hordes of protocol police persons, free air tickets, etc, etc and all latent perks be withdrawn from the President, PM, Armed forces, down to the Wapda lineman and any deserving benefit should be monetized and be transparently visible to all. Pension system should be amended to be like being successfully followed by the NGO's, Banks and private organizations and which is logical and beneficial to the pensioner.
Merely ranting about 'giving a befitting reply to enemies of Pakistan' while actually allowing the real enemies of Pakistan to flourish and thrive blatantly, will not do. .. CN report, 21 Sep 2023