Chitral village bans dowry, extravagance on weddings
CHITRAL: In a welcome move the elders of the flung away village of Laspur announced that demand or provision of dowry to the bride at the time of wedding shall take place more. this was decided at a meeting of the elders prominent figures of the area. the meeting also decided not to allow extravagance and show offs on the occasion of weddings.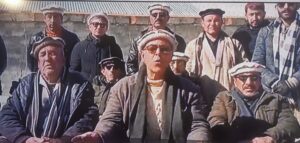 It may be noted that the culture of dowry is a big curse for the society and parents of girls are often under undue pressure due to this financial burden. One cause of corruption by any one who can, is the compulsion to meet this cultural convention at the time of marriage of their children.
Also read : 'Shalima' the new trend in Pakistan weddings
The decree of the villagers of Laspur for their area may apply only to their village but it is a big message for all, as wastry, extravagance and the culture of show off is the root cause of many avertible evils. .. CN report, 04 Feb 2022, (Photo courtesy Chitral Updates )