MPA Fozia challenges CM Khattak to prove allegations against her
Chitral .. MPA Fozia Bibi has challenged Chief Minister Pervez Khattak to prove allegations of accepting money for her vote in the Senate elections.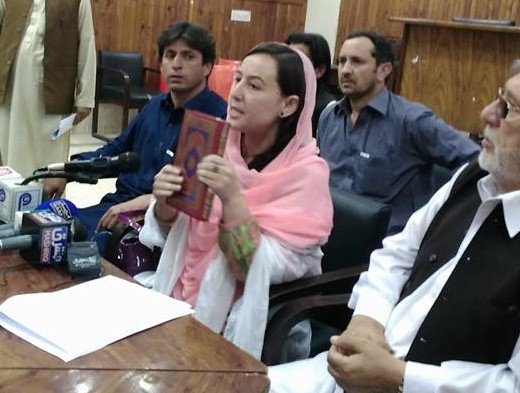 At a press conference in Peshawar she swore upon the holy book that she was loyal to PTI and did not accept any kind of money from any one for casting her vote in favour. Talking to this scribe on telephone from Peshawar, she said she was going to go to court against the Chief Minister who she said had targeted her as a part of conspiracy against ideological workers. She also criticized Imran Khan for listening to the CM blindly and asked him to hold proper investigation where the result will be different, she said.
It may be noted that Fozia Bibi is amongst the 20 MPAs virtually expelled from the party for selling their votes in the Senate elections. .. Muhkamuddin, 19 Apr 2018