CHITRA: A three day snow sports festival at Madaklash valley Lower Chitral district, began today.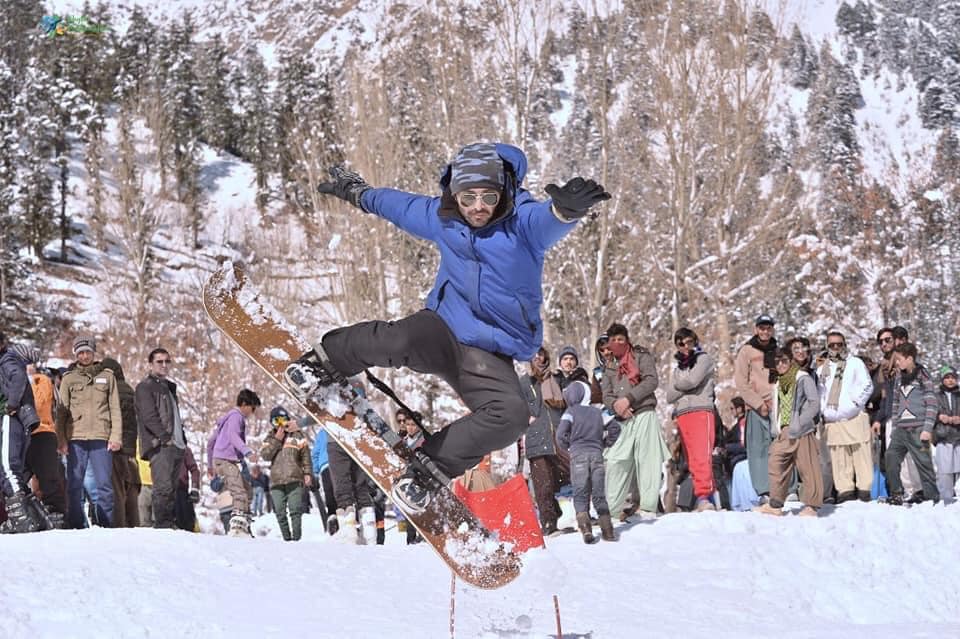 According to a handout of Deputy Commissioner Chitral, "The HinduKush Snow Sports Festival 2021 kicked off with colourful activities in the scenic Madaklasht Valley in Chitral Lower district .
Drosh Assistant Commissioner, Abdul Haq, inaugurated the three-day festival. Officials of Khyber Pakhtunkhwa Culture and Tourism Authority, district administration, Hindukush Snow Sports Club and a large number of snow sports players, foreign tourists and spectators were present on the occasion.
The Hindu Kush Snow Sports Festival, will showcase a number of snow games including skiing, snow-tubing, trekking, snow-boarding, making snow statues, snow curling and cultural and musical shows. Traditional foods, barbeque, night music and workshops on the topics of climate change and eco-tourism are also part of the winter gala. The festival will continue for three days.
PMRU Khyber Pakhtunkhwa"  .. CN report, 29 Jan 2021