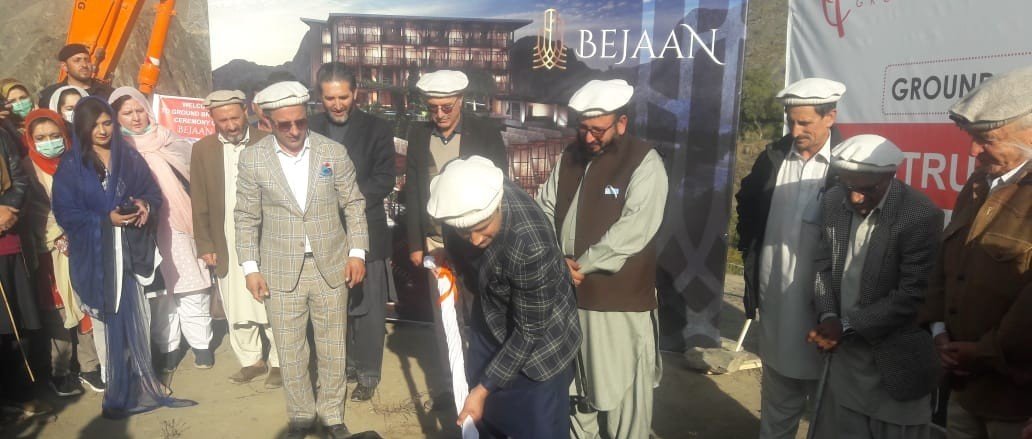 CHITRAL: Ground breaking ceremony of the first five star hotel was held in Chitral. The ceremony was attended by Special Assistant to the Prime Minister for Overseas Pakistanis and Chairman National Tourism Board, Zulfi Bukhari.
The hotel is being constructed and set up by well known Chitrali American businessman and enterpreneur Anwar Aman who originally hails from the Lotkooh valley of Chitral.
Special Assistant to the PM said, the Prime minister is particularly interested in uplifting tourism standards in Pakistan and accordingly a tourism zone has been approved for Chitral where all facilities will be provided. Member PM's tourism task force Shahzada Sirajul Mulk besides officials and elite were present on the occasion.
Owner of the Hotel Anwar Aman in his speech said he felt like he was returning to his mother's lap whenever he visited Chitral and verily so, he has named the five star hotel after the name of his mother "BEJAAN". He said he would do his best to contribute to Chitral's uplift and strive to preserve it's cultural heritage however much he can. .. CN report, 28 Oct 2020