A new, quality restaurant opens in Chitral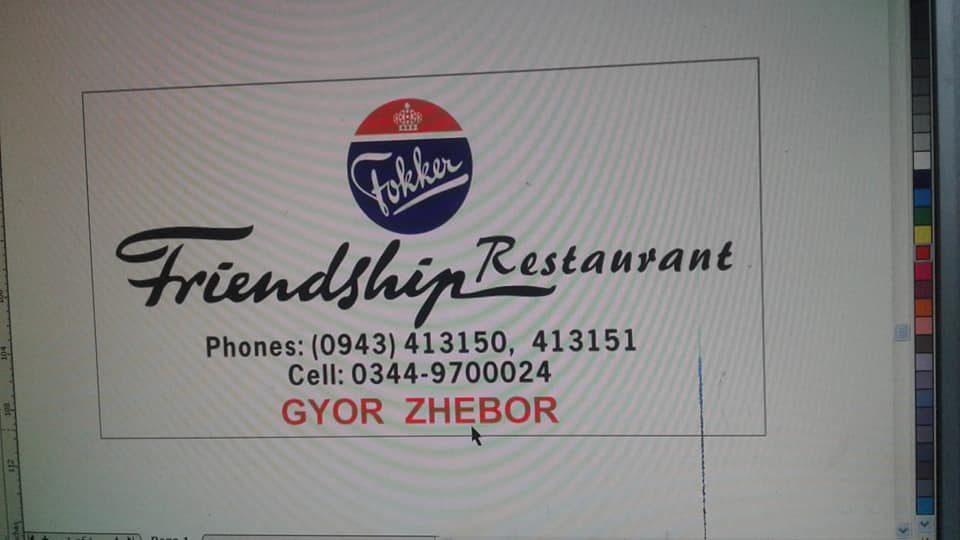 Chitral: One big observation of visitors to Chitral has always been about the lack of decent restaurants in the town. Though the bazars are littered with small eateries, some even cooking delicious meals but the absence of a proper and decent environment where families could go and dine has always been felt. Maybe with the commissioning of a new restaurant meeting all requirements of a good facility, will address this problem to a great extent.
The 'Fokker Friendship Restaurant', a garden restaurant, the very first of its kind in Chitral , which had been named after the Dutch Fokker aircraft which served the people of the area for over 50 years until it was phased out by PIA who owned a fleet of a dozen such aircrafts. One Fokker Friendship AP-AUR got grounded in Chitral in 2004 and now sits among fruit trees in this restaurant proudly looking at the people visiting the restaurant. Local people take off their shoes when entering the small door of AP-AUR as a mark of respect for it.
Fokker Restaurant is run by Hindukush Heights . It is located on the Balach road opposite the Chitral airport. Emphasis is on quality food and snacks at an affordable price in a hygienic and picturesque surrounding. Email chitralrestaurant@gmail.com.??.. CN report, 24 Nov 2018