When will our mosques start preaching character building?
CHITRAL: The institution of a mosque when established by our Holy Prophet (PBUH) was not only meant to be a place to offer collective prayers but it was supposed to serve much larger purpose. Mosque was then used to preach character building, particularly the primary Islamic values of Truthfulness and Trustworthiness ( Saadiq and Ameen).
Today mosques proliferate the Muslim landscape but unfortunately most of them do not preach preach anything about character building. The prayer leaders and Tableeghi preachers only stress on offering prayers in the mosque. For an impartial observer It appears that their comprehension of Islam is that Islam only begins with prayers and ends with prayers- nothing in between is important to them. Nothing is preached about practicing the spirit of prayers vis à vis the aspect of morality in the conduct of daily chores. The result is illustrated by the picture below of a mosque where the taps are secured with rough iron collars to prevent them from being stolen by the faithful.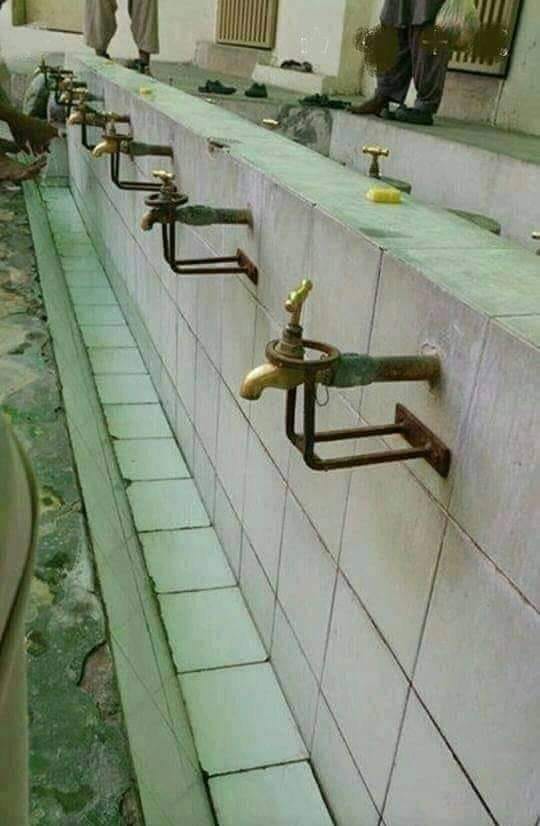 .. CN report, 09 Jul 2020