Wastage of public money on faulty road construction should be stopped
CHITRAL: The N-14 which is running all the way from Nowshehra district to Chitral via Dir.It is operated and maintained by the NHA. Before the Lawari tunnel project the people of Chitral were at the mercy of the weather for most part of the year.This tunnel nowadays provides us all weather time access to the rest of the country.Due to the strategic position of Chitral this route has all the potentials to be the future energy corridor of the region.It can uplift the economy of Pakistan. It offers the most shortest and safest access to the rich oil and gas minerals CARs sates if there will be stability and peace in Afghanistan because the corridor of Wakhan is in there Territory which connects Chitral to the Tajik capital.Nowadays the Chakdara Chitral expressway is the talk of the town.All the mainstream opposition parties are trying to exploit this issue to gain some political mileage. The federal minister for communication Murad Saeed catagorically admitted in the NA in the presence of MHA Chitral that this project will be initiated next year in march 2021.Similarly the KP CM also announced that Chitral Chakdara expressway will be inaugurated by the prime minister Imran Khan.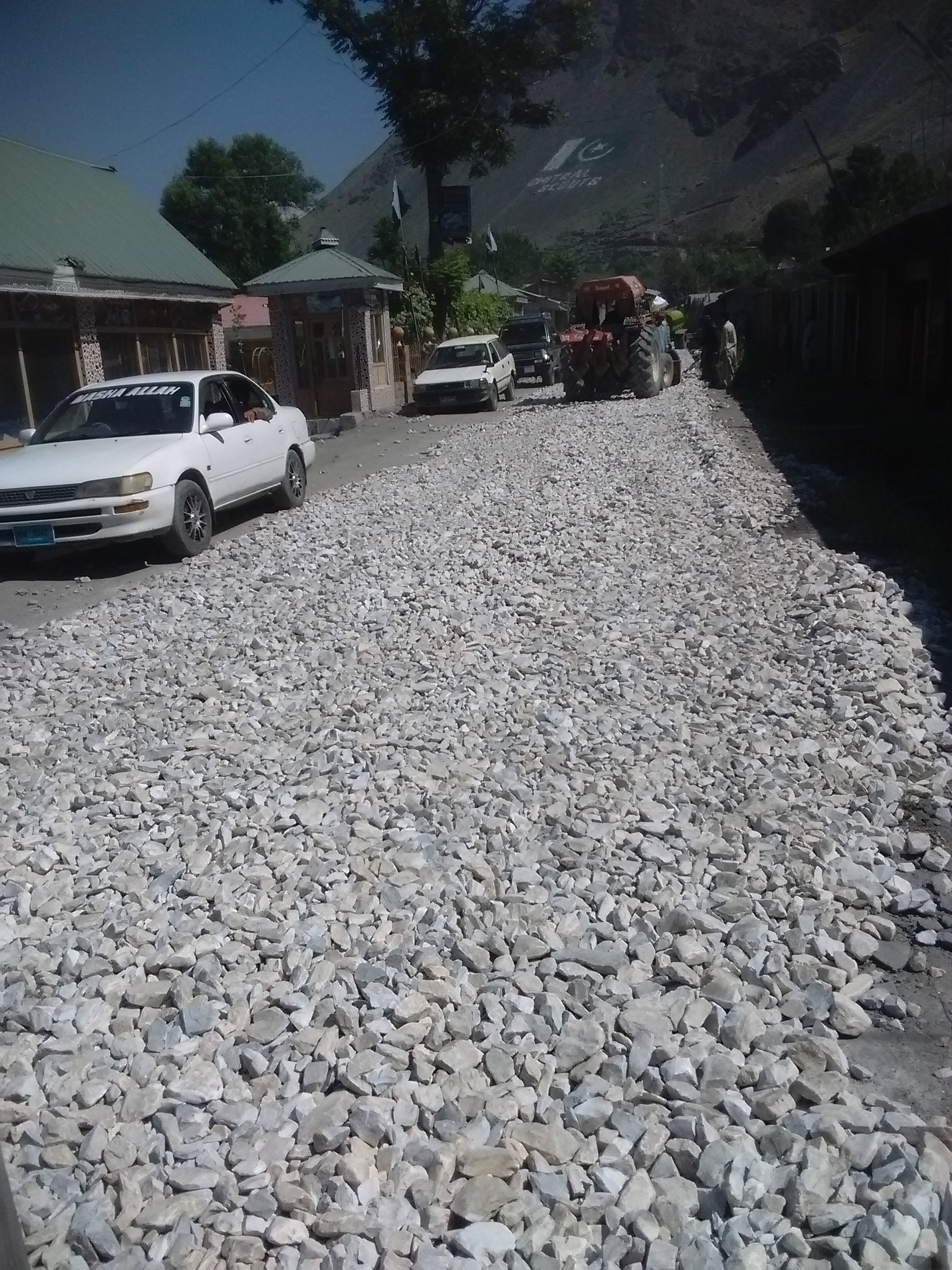 Since ages despite the demand of the people of Chitral this N-14 Chitral portion was the most neglected route of Pakistan. There was lack of ownership and keen interest on the part of NHA to provide better road facilities to the public.The people of the area and the tourists were subjected to NHA torture for a very long period of time.
Nowadays with no surprise NHA has started a large scale repair work starting from the TMO chowk Jughour Chitral.After the announcement of Chakdara Chitral expressway it is very meaningful and there is a big question mark on the part of NHA decision making.What they will do with this large scale repairment work when the expressway way will be started? Once again they will uproot this work wasting millions of rupees??Similarly i have some reservations with the approach and procedure of this repair work.During execution of plans there should be proper planning and working. Each locality has its own dynamics and requirements which should we meet to ensure proper spending of public money without wasting it.As a local i can tell there is a system of culvert( total 6 culverts for irrigation purpose) starting from Denin road to the judicial complex).
Without changing and altering the faulty designs of these culverts this repair work shall not last very long and it will be deteriorated very soon as a result wastage of public money. Similarly the major culvert on the Denin road is almost blocked due to the debris of flash floods for the last 4 years.During each fall due to the fallen leaves these Culverts are completely blocked. Due to water retention the water spills over the chamber sides as a resulting flooding and accumulating on the main road in form of ponds. Secondly the repair work is unsatisfactory because they are applying and spreading the crush stone and the khakka on the old main hard road.They should either starch or uproot the old top layer to ensure firm and strong base as a result it will long last.I hope someone sitting on the due responsible positions will take notices of my these suggestions and reservation t0 ensure proper utilization of public money. .. Sarwar Kamal Jughour, Chitral 22 Aug