Two die as truck falls of Lowari road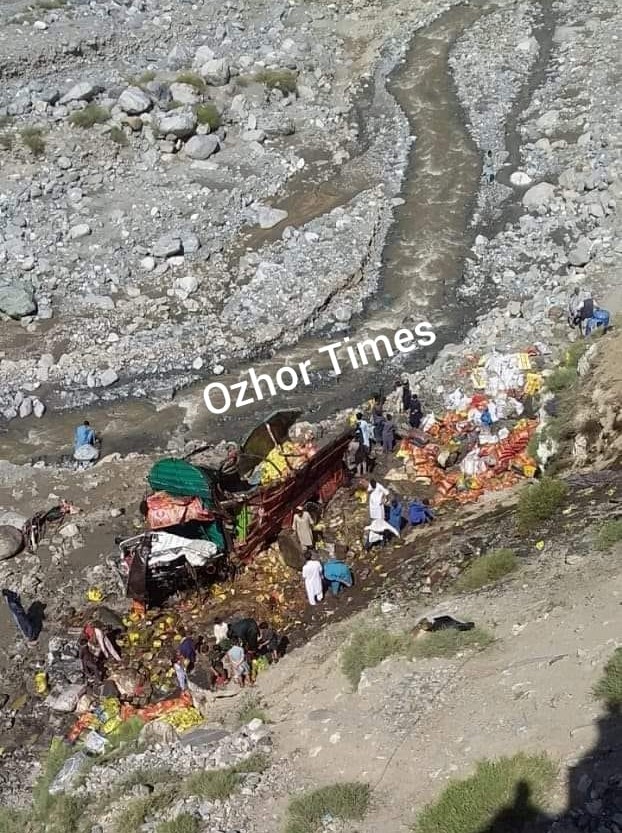 CHITRAL: The driver and conductor of a goods truck coming from Peshawar to Chitral, died on the spot when their vehicle fell off the road into the ravine at Ashret village on the northern side of the Lowari tunnel. The reason quoted by the police was 'driver error', however the ill designed road has caused many accidents specially in winters due to steep gradients and vicious bends.
Another reason being quoted for accidents after crossing the tunnel is the long hours of waiting outside the tunnel which these vehicles are made to suffer causing them exhaustion and frustration, which manifests itself in the agitated state of mind of drivers due to unnecessary holding up at the mouth of the tunnel without any reason. .. CN report, 29 Aug 2021 (photo credit 'Ozhor Times').