Use of Cat's Eye as speed breakers; CJ should order their removal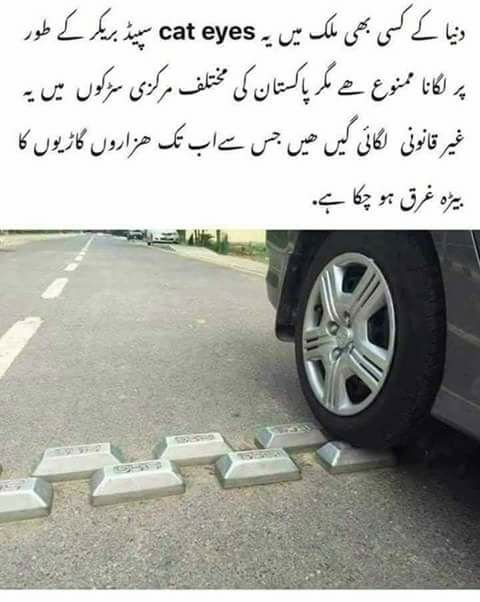 Chitral : Use of cat's eye as speed breaker is not allowed any where in the world. In Pakistan they are used lavishly on all major and prominent roads in the cities. Even a small city like Chitral has cat's eye as speed breakers on the main road.
Every day millions of vehicles pass over them rudely shaking up the vehicle, disturbing it's wheel balance and alignment, let alone roughly jerking the passengers sitting inside.
The Chief Justice of Pakistan should take a Suo Motto notice of this foul practice in Pakistan and order immediate ban and removal of all Cat's eyes used as speed breakers on the roads. .. CN report, 03 Feb 2018