Skardu versus Chitral in tourism, a boom and gloom comparison
CHITRAL: Skardu used to be a remote and forlorn area till the late 90's when Chitral was a popular tourist destination for foreign travellers  specially with the hippie community. however, with passage f time and specially after the Russian and US interference in Afghanistan , Chitral changed it's status from a peaceful sleepy outpost to refugee hustle and bustle and 'security' activities both of which proved fatal for tourism in Chitral, while Gilgit Baltistan kept creeping up in it's ratings ladder. According to an FB post to day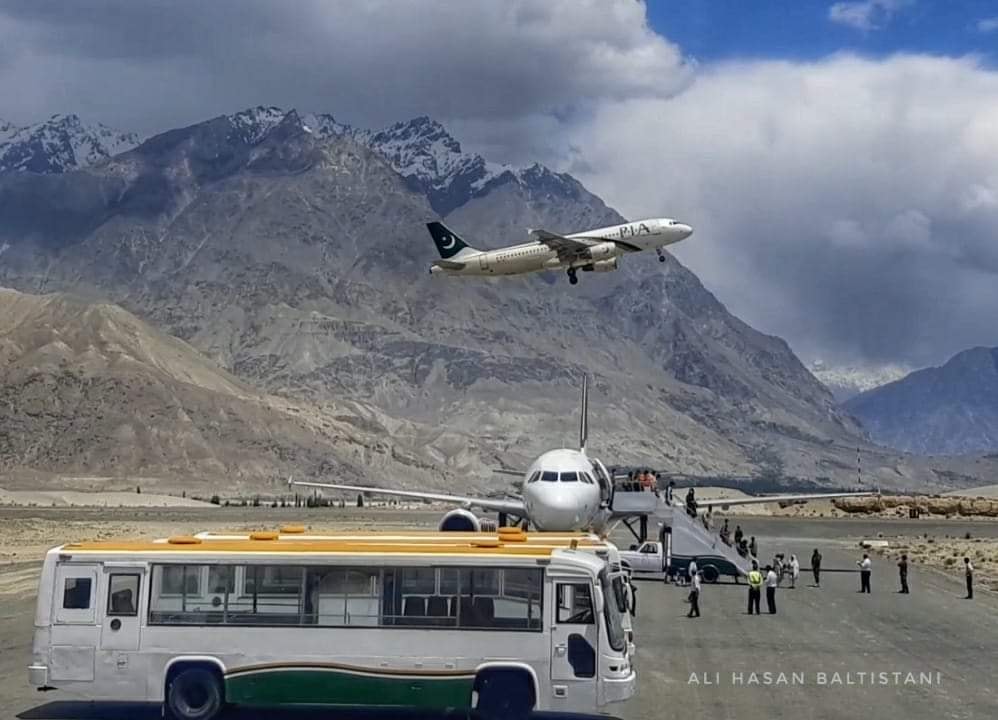 ""Congratulations to All Baltistan..
A very BIG DAY (24July 2021) in the history of Skardu airport..
Todays PIA operated/handled 12 Airbus 320 flights from across Pakistan. And the best part is, the Skardu Airport is going to be an international Airport soon. The preparations are going on since last several months.
Flights arrived/departed from Karachi(02 flights), Islamabad, Lahore, Sialkot & Faisalabad….
Skardu Airport is one of the busiest Airport these days in Pakistan." ..  courtesy RAC photography"
In contrast to this Chitral is served with only two ATR flights a week, condition of the road is pathetic and the Lowari tunnel is a big pain in the neck where travellers are held up for hours without any reason. In the foreseeable future tourism prospects in Chitral do not seem encouraging. For how long will the Kalash support us with their culture. There has to be something else interesting too for tourists besides 'Kafiristan'. .. CN report, 26 Jul 2021