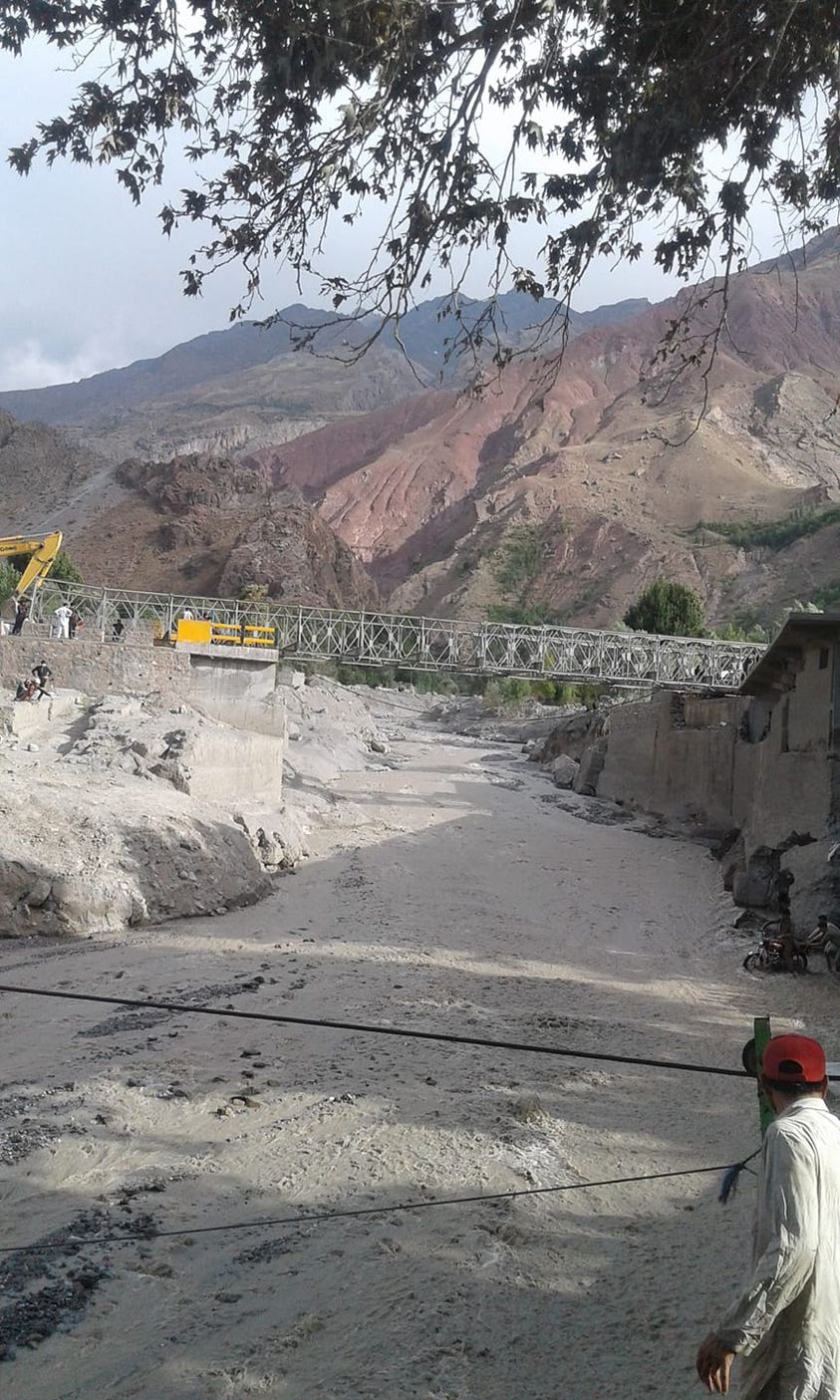 CHITRAL: Only few days after the RCC bridge at Reshun was washed away by a torrential flood, a new steel bridge has been installed there which serves exactly the same purpose as the washed away RCC bridge was serving. The few days delay has been due to sanctioning and transporting the steel bridge, otherwise the erection has taken only three days. On the other hand if an RCC bridge was to be rebuilt there it would have taken not months but years. There is a big lesson to be learnt here.
In a terrain like Chitral all new bridges should be of steel, which would be more sturdy, yielding to flood pressure and reusable if damaged. It would also take days to build one instead of years for the RCC bridge.
Beside bridges all official buildings like schools, hospitals, government offices etc should be built by prefabricated technology which is now quite developed and cost effective. This will eliminate many tiers of corruption in the construction business of the government and  save billions of rupees for the exchequer.
The world is surging forward with new and efficient technology and we should adopt them instead of being stuck with centuries old inefficient methods. .. CN report, 09 Sep 2020