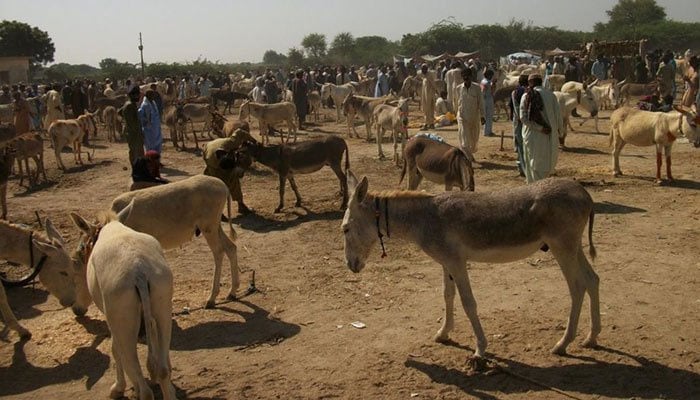 ..? by?Ambreen Shabbir
According to recent statistics, Pakistan has the third largest donkey population in the world.
As per the details, the estimated donkey population in Pakistan is over 5 million.
What is more interesting is that the Punjab Livestock Department has revealed that Lahore alone has over 41,000 donkeys.
The Punjab government has also set up ?Donkey hospital?, where treatment is provided free of cost.
The price of the animal, however, has increased. The donkey breeders tell that the prices vary between Rs. 35,000 to Rs. 55,000 and can bring its owner Rs. 800 every day.
A while ago, there was a news report that Pakistan was planning to export donkeys to China after investing Rs. 1 billion in its ?Donkey Development Program? to attract Chinese investors in Khyber Pakhtunkhwa.
Donkeys are highly valued in China, as their hides are used to manufacture medicines along with other stuff.
.. Source