CHITRAL: The NHA has issued a new 'tunnel opening/closing schedule' which on the very face of it looks riduculous and ill intended. According to the law of the land forcibly closing a road/tunnel without adequate reason amounts to committing a terrorist act and the NHA is doing just the same with impunity.
All Chitralis who can, should complain about it on the 'Citizens Portal' set up by the government for such complaints. Political representatives can also take up the matter with the authorities (if they consider the matter important to them).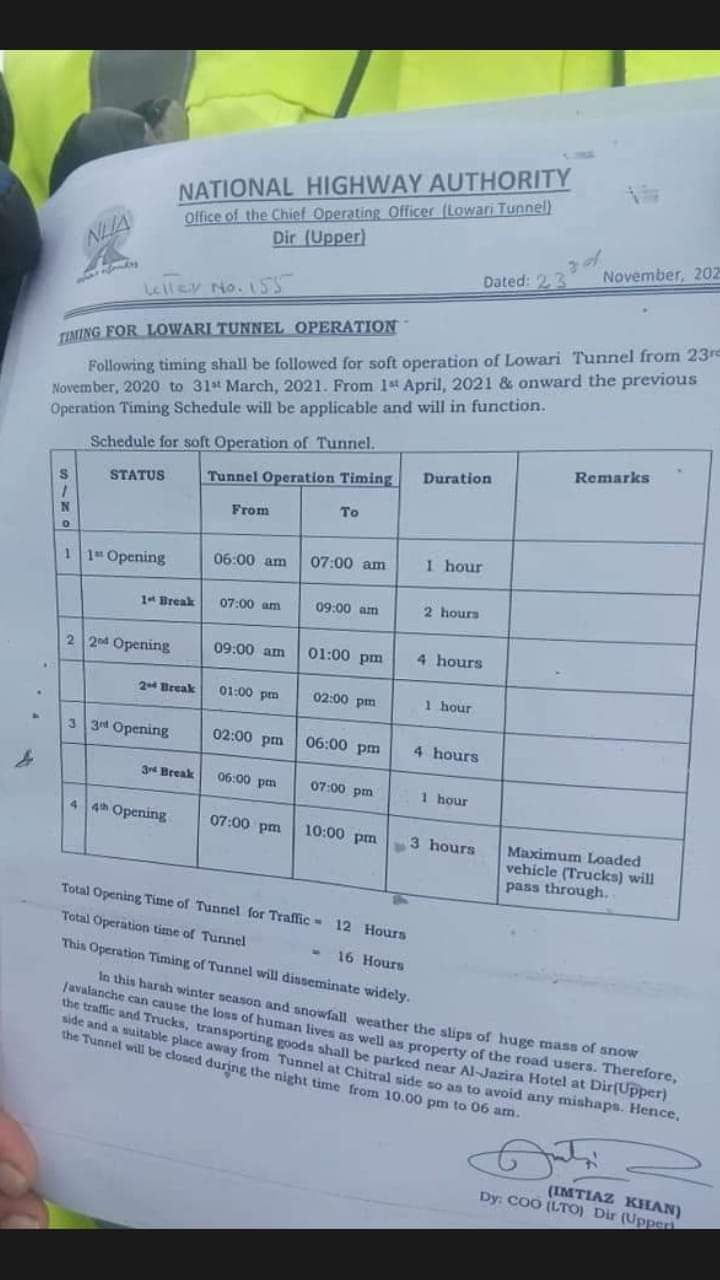 .. CN report, 24 Nov 2020.