Chitral: The Mulki Polo Cup? cum festival concluded in Chitral with enthusiastic participation of large number of participants and viewers. After a long time a number of foreign tourists were seen watching the games without armed escorts. Close to four dozen polo teams participated. Prizes were awarded to participants of local games. Events like a cultural show, book fair, poetry contest etc were held earlier in the day.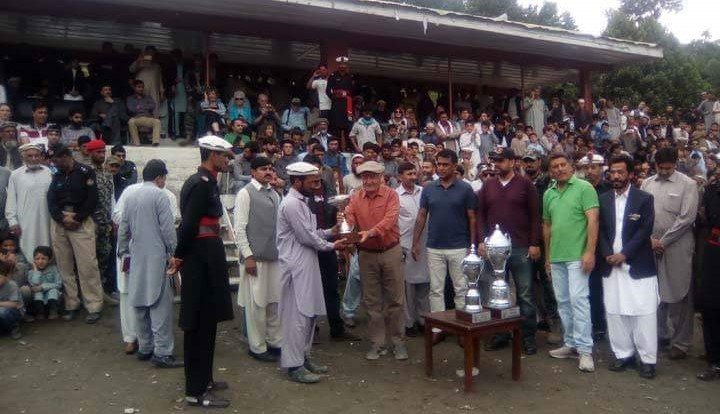 Commandant Chitral Scouts Colonel Muinuddin was chief guest of the concluding event at the polo ground and awarded prizes to the participants along with other dignitaries.
Depuy Commissioner Chitral Irshad Sudhar, Shahzada Sirajul Mulk and French tourists were anmongst those who danced to Chitrali music on the occasion.
The final polo match between arch rivals Scouts and Police which could not be played due to wet ground condition? is scheduled for next day subject to weather. .. Muhkamuddin, Chitral 14 May 2018