..  by Prof R.K Baig
It was in 1969 when I had just taken SSC exam and the result was awaited. In those days the hindu Kush peaks were the main targets of climbers from the west i.e. Britain, Germany, Austria, France, Poland, Italy, Spain, USA, Czechoslovakia, Switzerland, New Zealand, and overwhelmingly from Japan. I was called from my home to do as translator cum guide with a Jap students expedition to Istor O Nal massif towering over 7403m and standing opposite to Terich Mer. There was a liaison officer from Pak army, Major Khalid Latif Bajwa. There were other expeditions in the upper Terich valley – Czechs, a larger Japs team to scale TERICH Mer main, an Italian team and some were in the adjoining Udren valley that lies in the north of upper Terich glacier but blocked by a high range of peaks from Nowshaq to Istor O Nal. This was a harder area than the Concordia route.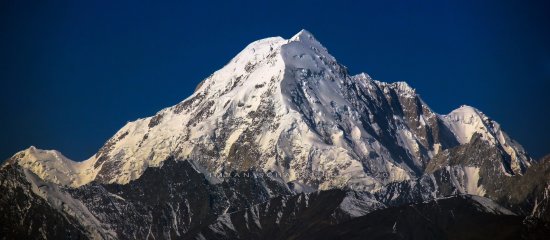 The team with whom I was working was climbing Istoro O Nal and had hired one HAP ( high altitude porter) to carry their kits and food items to camp 3 and four but I went up with them to camp 2 as the glacier was quite easy but it was my first time at that altitude- about 5000m that was enough for me. After ten days of the arrival of the expedition at the BC we heard nothing from the climbers. Then we went up to camp 2 and one of the climbers came down. H e looked just like a ghost and sadly told us that one of their members , Mr. Morimoto had swept away by avalanche and disappeared in the north face of that gigantic north wall. I was given letters written in Roman from Japanese to send telegram from the Telegraph office at Mastuj to the Japanese Embassy at Islam abad. The body of the dead climber could not be traced and may be lying frozen in the glacier.
That year beside two Jap expeditions there were an Italian expedition, a Czech expedition and a Spanish expedition at Concordia ascending different peaks but the Spanish team summitted the main summit of Istor O Nal, rising to 7403m. After the departure of the japs expedition I worked with the Spanish headed by Anglada- a world known climber of that period.  .. Prof Rahmat Karim Baig from Terich Mer valley, 16 Jun 2021