Memorial reference held for Khalid Bin Wali
Chitral: Anjuman Tarraqi Khowar held a memorial reference for it's former General secretary, the late Khalid Bin Wali, who lost his life in a tragic road accident accident last month i.e on 20 October. The meeting held at the district council hall was presided over by the Distrct Nazim Haji Maghfirat Shah while PD Chitral university Dr Badshah Munir Bukhari was the chief guest.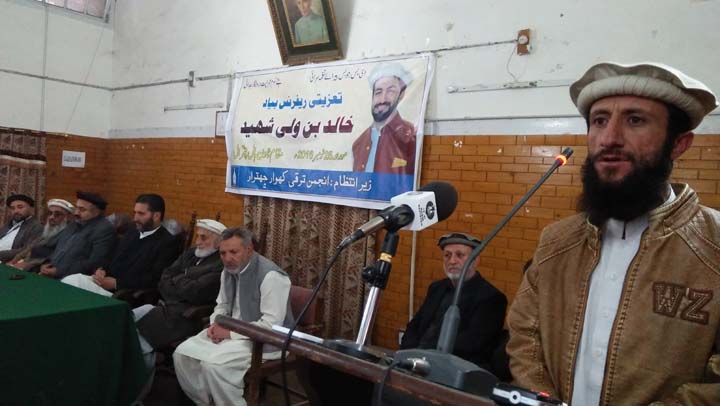 The reference meeting was attended by a large number of his well wishers including prominent intellectuals and elite of the town. Speakers who included prominent poets,intellectuals,lawyers and civil society members beside the President and Chief guest of the occasion paid glowing tributes to the personality and achievements of the deceased.
The meeting passed a unanimous resolution recommending to the government, the award of 'Pride of Performance'(posthumous) for the late Khalid Bin Wali.? .. CN report, 26 Nov 2018