CHITRAL: The District and Sessions judge Chitral had ordered the Lowari tunnel to be made available for two way traffic and the practice was being followed for a few months to the relief of travelers. However now the tunnel has been made a one way passage again according to an NHA official staff present at the tunnel.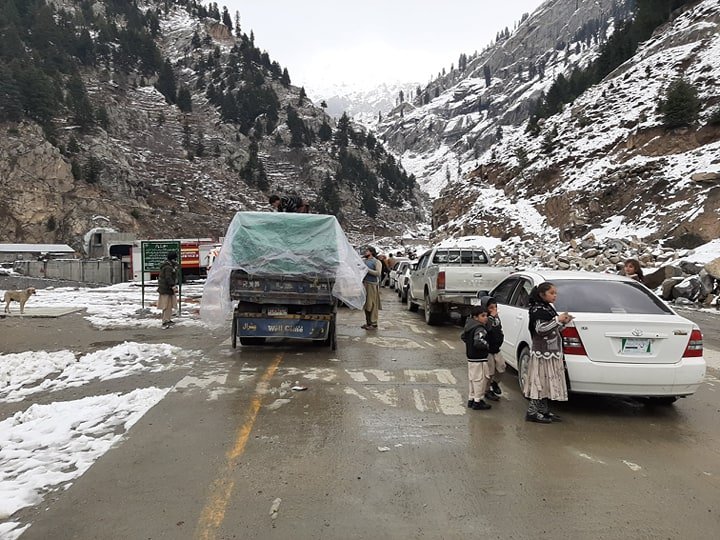 The person said that the court order of the District and Sessions Judge? Chitral had been challenged at the High court in Swat by the NHA and a stay against the order has been obtained. He further said that the tunnel will forever remain a one way passage tunnel, because anywhere in the world where the length of the tunnel is more than five kilometers it was a one way tunnel.
When he was told that no where in the world is there a one way tunnel even in tunnels as? long as 24 kilometers against 8 kilometer of Lowari tunnel, he had no valid answer other than beating about the bush. The NHA personnel also proudly said that the tunnel "schedule" is to keep it closed between 12 to 2 pm but we out of sympathy for travelers open it at 1:30 pm. He also said that the tunnel is supposed to be closed at night according to the "schedule" but we open it out of sympathy, again.
From his attitude and words it appeared that the Lowari tunnel is running on personal whims and "sympathy" of the people managing it, instead of proper rules and regulations. It also appears that travelers have no statutory rights over the tunnel and their eligibility to use the tunnel is directly proportional to the "sympathy" factor of the NHA staff there. .. CN report, 24 Nov 2019