Chitral:? On the occasion of Labour Day, Wg Cdr (r) Fardad Ali Shah hosted a lunch in honour of the available labourers working at his construction sites in Chitral on this day. On the occasion while speaking to them he said he was honoured to host this luncheon as a symbolic recognition of the sanctity of labour.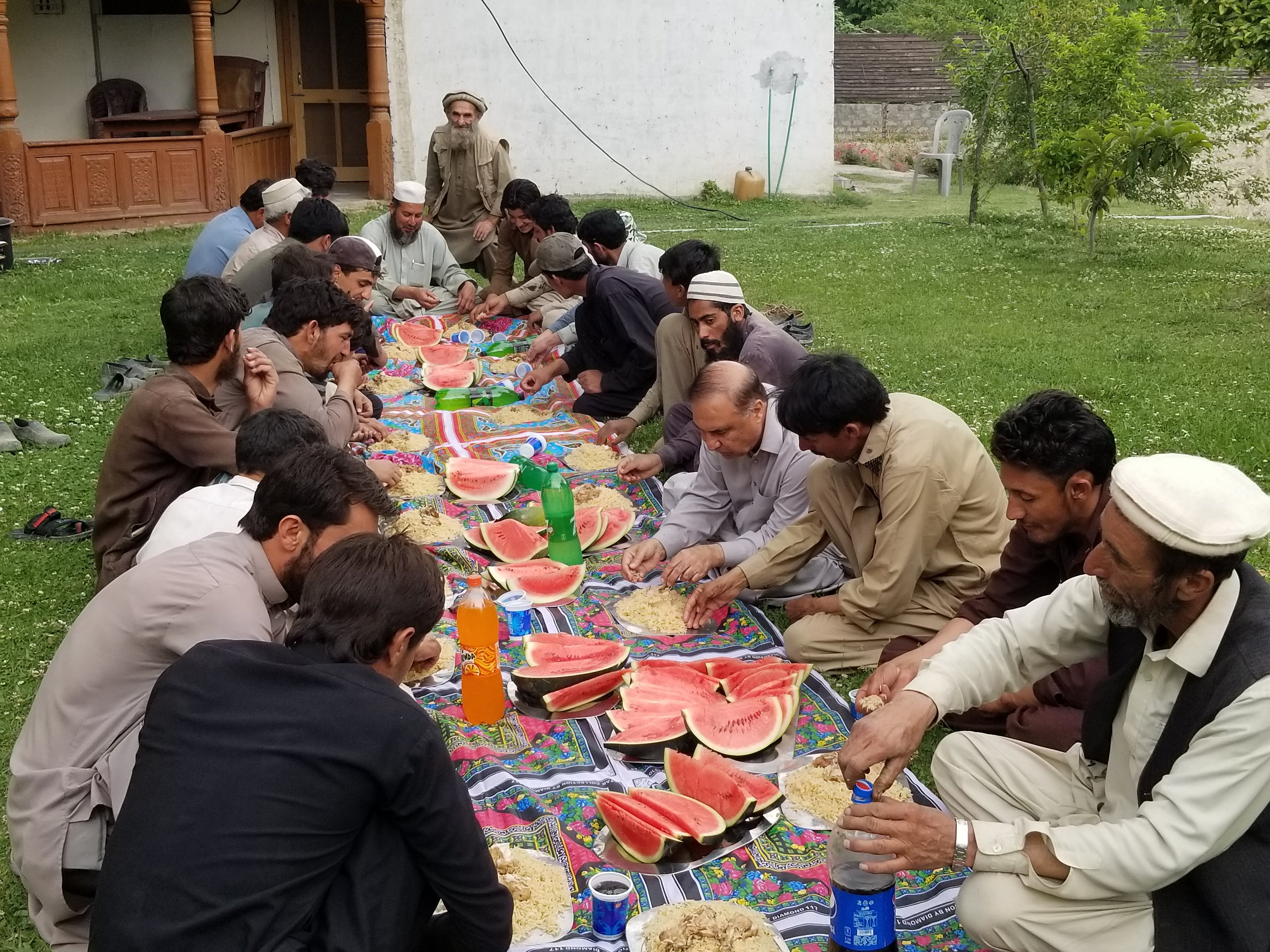 He said it was because of them (the labourers) that large construction projects are made possible while they themselves mostly remain homeless. He said Our Holy Prophet (PBUH) had recorded a special liking for those who toiled to earn an honest living.
He said he counted himself amongst them as he had labored in his youth to fly the most difficult and most dangerous war planes of Pakistan. He said he would then work from dawn to dusk at times without the feeling of getting tired. He therefore understands the sanctity of labour and honours it.? He added that those who toil whole day long with their heads down on their work to earn Rizq e Halal are the asset of the society better than those who only use verbal vitriolic as their profession and source of earning.
The host embraced each labourer individually at the end of the luncheon and advised them to always strive for Rizq e Halal.
It may be noted that 01 May is observed as Labour day when all the government offices are closed as a holiday, but ironically the poor labourers continue working on this day lest they loose their daily wage on this Labour day. .. CN report, 01 May 2018