Chitral: The Islamabad -Chitral luxury bus service which initially started service in October 2018 but soon discontinued it due to technical reasons, is now scheduled to re-start the service again from 25 June 2019.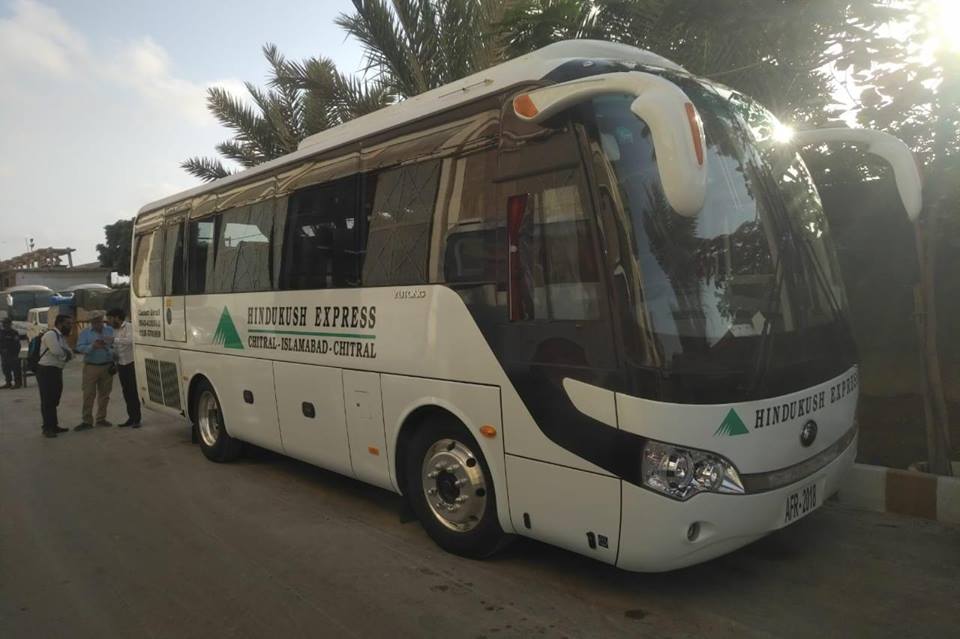 A handout by the owner of the service is reproduced below:
"Starting from 25 June 2019 Hindukush Express Chitral will start operating its premier Airconditioned bus (with reclining seats) on the Islamabad-Chitral-Islamabad route.
The bus will leave on time at 8pm from either place and arrive at 6am. From Chitral the service will start on 26 June.
From Islamabad/Pindi the bus will start and terminate at Shalimar Travels on the main Pir Wadahi road opposite sector I-10. In Chitral it will start and terminate at the Ataliq bus terminal opposite Habib Metro bank. One way fare will be? Rs 1850.
On the inaugural trip from Chitral on 26 June ten free complimentary seats will be given to women passengers with Chitral domicile on first come first served basis. For these complimentary seats passes will be issued at Hindukush Heights hotel Chitral by its manager Mr Quaid e Azam phone 03449700800 starting from today.
For all other inquiries regarding this service please contact any of the following numbers: 03355700800, 03449700113, 03449700024. .. CN report, 16 Jun 2019.