Huge protest in Upper Chitral against power outage
CHITRAL: A huge public meeting was held in Booni, the district headquarter of upper Chitral, against continuous power outage in the area. The protest was organised by 'Tehrik Tahafuz Haqooq Upper Chitral'. The protest meeting was presided over by Rehmat Salam La and the proceeding was moderated by Muhammad Parvez Lal.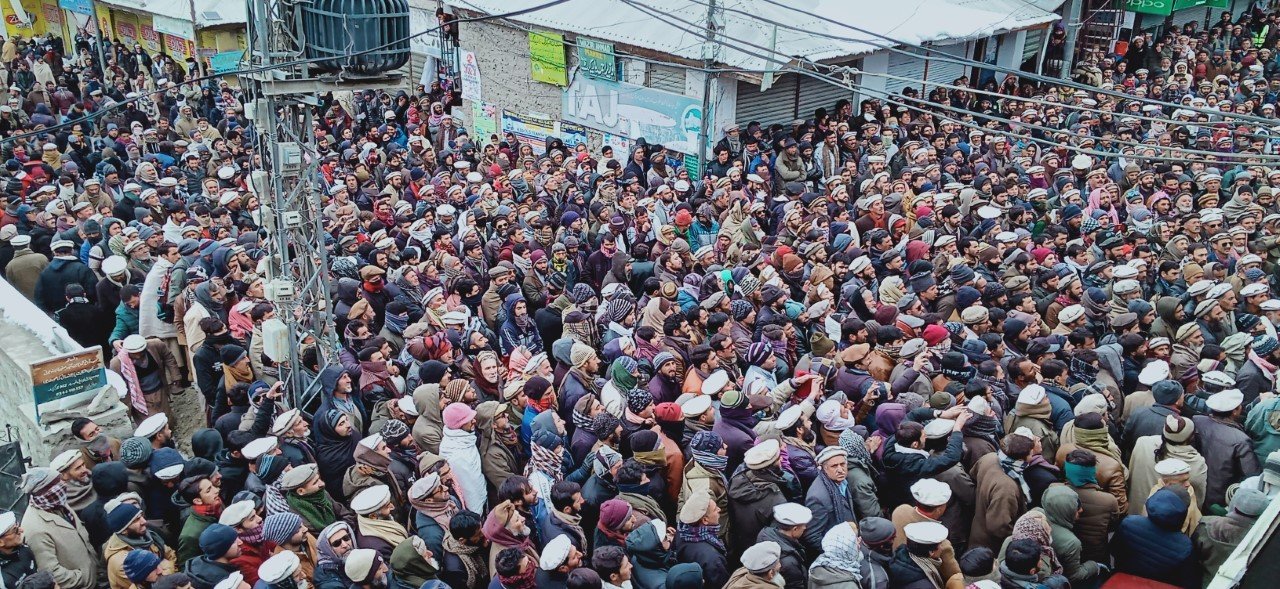 Despite the severe cold temperatures which prevails at this time of the year, thousands of people had gathered from all over the upper district. MPA Molana Hidayat ur Rehman who had reached Booni overnight to attend the meeting said the Golen power house is only producing 7 Megawatts electricity instead of it's 110 Mw rated capacity.
The MPA however promised the protesters to solve the problem within a few days failing which he promised that he would march with the protesters and join them in whatever type of protest they choose. The protesters dispersed peacefully after giving an ultimatum of launching a long march towards the Golen power house if the problem was not solved till within a week i.e 10 Feb. .. BH Azad, 04 Feb 2020