Chitral: District Nazim Chitral rejected the sitting Local Government setup in KPK as a mere showpiece with no power or authority. He said Musharraf's system was much better than the current one where 11 departments were under the district government. Presently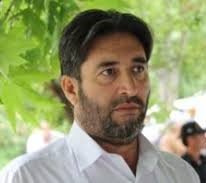 everything is controlled by provincial government and LG is just a formality he said.
The District Nazim criticised NGO's and said they advertise the sufferings of people to the world to extract funds but spend less than 5 percent of the donated money on the poor.
The District Nazim said Alliance of two religious parties i.e Jamat Islami and Jamiat Ulema Islam is a need of the time and shall remain intact in Chitral irrespective of what happens in the rest of the country.
District Nazim was addressing a gathering at program 'Mahraka' arranged by Chitral press club. .. CN report, 16 Oct 2018