Criminal negligence of NHA endangers travellers lives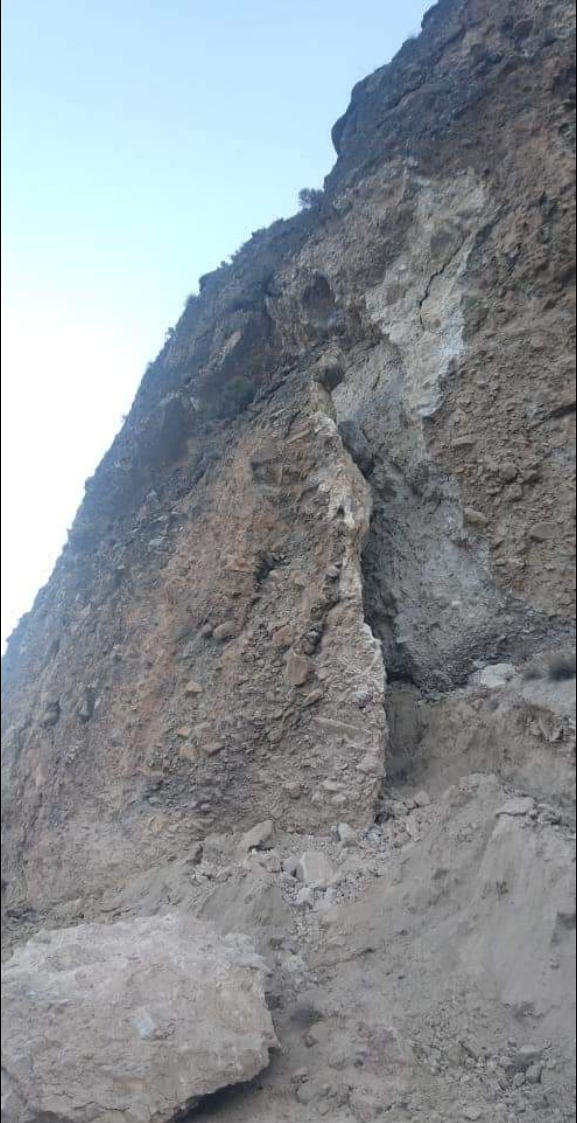 CHITRAL: In a democratic system the concept of strengthening public institutions is Paramount for the betterment and welfare of the masses. There should be a system of accountability, responsibility, ownership and dedication within these public institutions. Unfortunately, these principles are lacking in our case due to lack of public awareness, accountability and rule of law. They masses in Pakistan are always at the receiving end.
I was travelling from Peshawar to Chitral. On the way approaching to Chitral i saw one of the most scary scene in the main road (N,-45) near Sherri. I saw a huge piece of broken rock hanging like a sword on the main road. It has fissures and cracks all around it.It can fall any time. On daily basis hundreds of vehicles are passing through this troublesome spot because it is the only main road connecting Chitral with the rest of country. The monsoon season is also approaching very quickly. In summer rainfall is very dangerous and destructive. This situation in Sherri has been hanging over heads like the sword of Damocles.
Both the NHA and NDMA are the concerned departments. They should use and mobilize all the resources and heavy machinery to clear this spot. On emergency basis i am requesting the DC Chitral to coordinate with these two department otherwise the outcome of this situation could be a tragic negligence of NHA which endangers travellers lives in a catastrophic manner. .. Sarwar Kamal, Jughoor, Chitral 21 June 2021