Chitral: A condolence reference to pay homage to Maula Nigah Nigah Saab, the renowned literary figure, poet, teacher and critic, who had died on January, 5th 2018, was held at Pakistan Academy of Letters Islamabad on Monday, January 14th 2019. The organisers of the reference were" Yak Zuban Karvan E Adab" and was facilitated by Prof. Dr. Israr U Din, Ex. Chairman Department of Geography, UoP.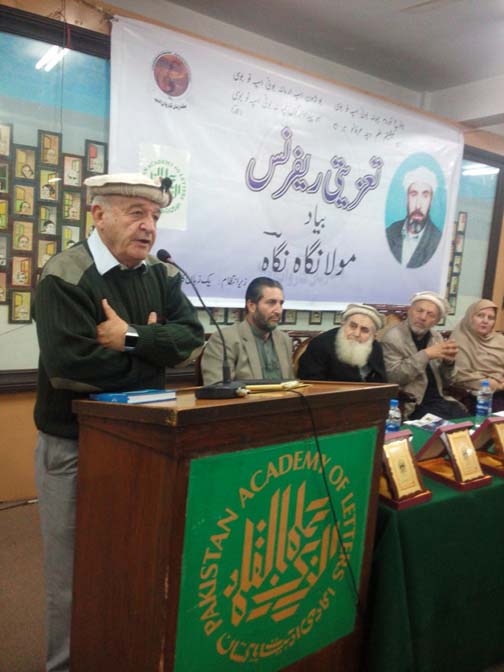 Advocate Abdul Wali Abid presided the condolence meeting while the chief guest was Maulana Abdul Akbar Chitrali, MNA. The meeting was attended by a huge number of audience. Tributes to the services of Nigah Saab were offered by dignitaries including Shahzada Siraj UlMulk, Qari Buzurg Shah, Mir Wali, Ex CSP,? Dr. Habib u Rehman Ex Executive Producer PTV, Prof. Dr. Israr u Din, Ex Chairman, Department of Geography, UoP,? Maulana Abdul Akbar Chitrali MNA Chitral,? Maghfirat Shah Distric Nazim Chitral,? Fareed Raza president MIER, Advocate Abdul Wali Abid,? Zahoor Ul Haq Danish and others.
Fateha Khawani and prayers for departed soul were also offered and many poets presented Marsia in the memory of Nigah Saab. The presenter of the program was Abdullah Shahab.?? .. by?Javeed Farooqi, 14 Jan 2019.