.

. by Gul Hamaad Farooqi
Chitral:?? On the direction of Provincial government, chief secretary KP, district administration in collaboration with Assistant Director Rural Development held documents verification of Uluma and Khateebs of different Mosques of Chitral. This is a part of initiative by provincial government for giving them rupees 10000 per month honorarium. Assistant Commissioner Chitral Sajid Nawaz was chief guest on the occasion. ?Addressing on the occasion AC Chitral told the religious clerics of Chitral that this is a positive step by provincial government for empowerment of these Ulema. A question and answer session was held in which participants asked questions about continuation of this honorarium. AC replied that it will be continued and will be increased with passage of time.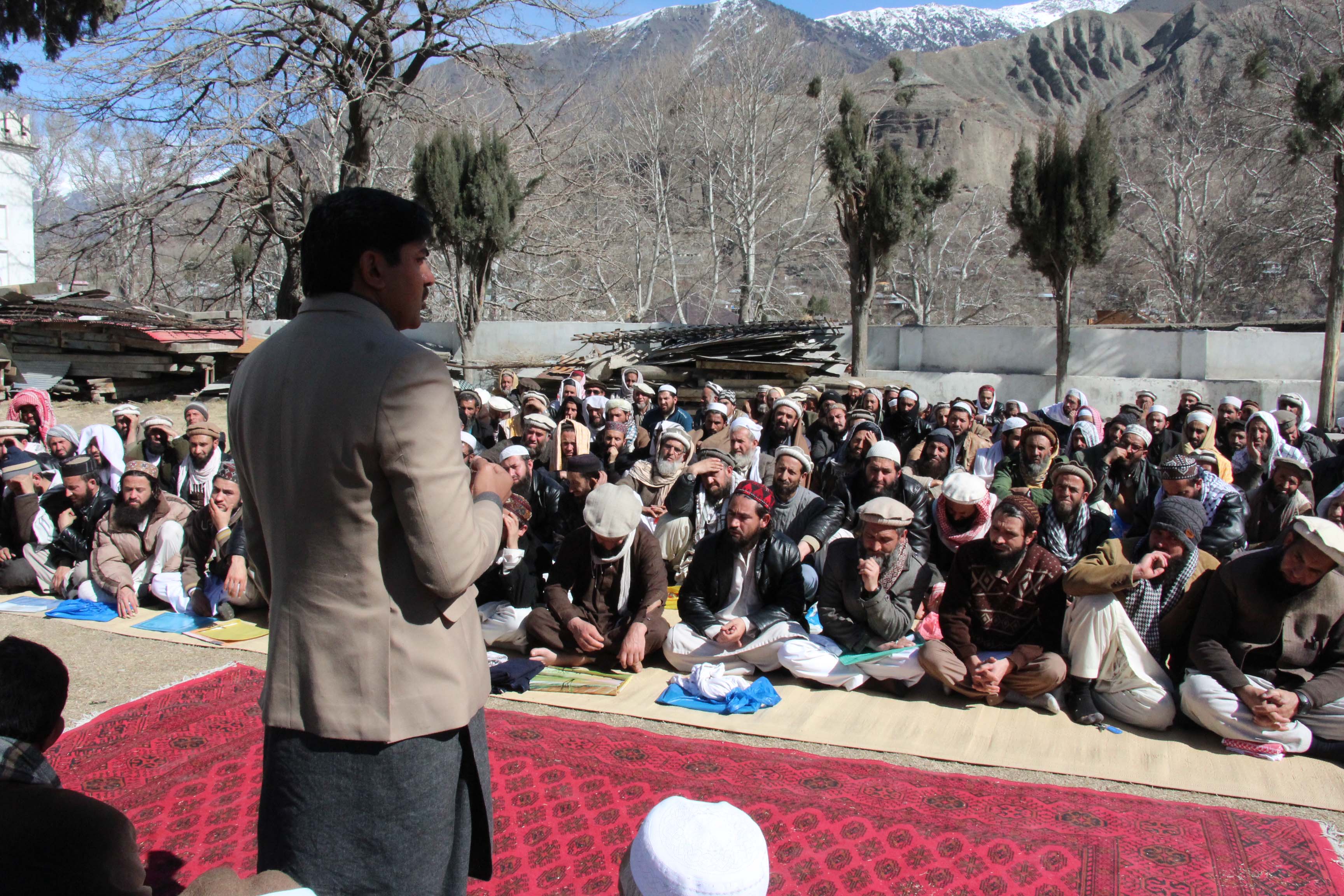 Talking to this scribe some Pesh Imams and Khateebs of Mosques said that they appreciated this step by government to alleviate poverty of religious scholars and to eradicate their dependency on others. They said that in past these Uluma also were playing role of Judge and local disputes were resolved? by them after giving them this monthly honorarum they will be able to play role of judge once again and due to their independence they will decide on merit basis and be impartial. During the session some religious scholars also talked about the royalty of forest to women folk and hailed this step by government.
Faheemul Jalal Assistant Director Rural Development told that verification process of documents of Uluma and Khateebs of Chitral was held under their auspices and they completed this process ?on merit basis. He said that some 500 Uluma and Khateebs attended this session of verification and they submitted their documents along with their account numbers and contact. After completion of this process their monthly stipend will start and would be transfered in their bank account
District Khateeb Maulana Fazal Maula and Khateeb Bazar Masjid Maulana Israruddin Alhilal were also present on the occasion for verification of documents. . GH Farooqi , 18 Feb 2018