Chitralis yearn for quality products
CHITRAL: Chitral markets are full of substandard merchandise. Shoppers pay through their nose for fake/substandard products, whether they be clothes, shoes, food items, even medicines. Every one knows this but nothing seems to be done about it. However a recent antidote to substandard merchandise in the shoe market has come up in the form of  a company operated outlet of the known shoe company 'Bata' in Chitral Bazar.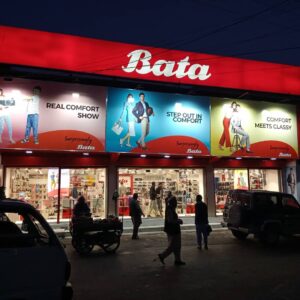 The shoe shop has become a favourite with shoppers right from the day it started business. Shoppers including women and children are visiting the store till late at night. The managers of the store surprised at the unexpectedly positive response and the local manager said it was beyond their expectations.
The example of 'Bata' store speaks much about the need for quality merchandise in places like Chitral, where the people are condemned to do with substandard vendibles. .. CN report, 01 Nov 2021