Chitralis accept partial closure of Lowari tunnel as fait accompli?
CHITRAL: The new 'schedule' issued by the NHA notifying the Lowari tunnel closure timings during the day and night has been tacitly accepted by Chitralis as fait accompli. There has been no protest against it either in the press or the social media, let alone any physical protest. It maybe pointed out that no where in the world does a tunnel have a timing schedule for opening and closing. Tunnels are always open for traffic round the clock. What is so special about this tunnel other than the people whom it is supposed to serve?.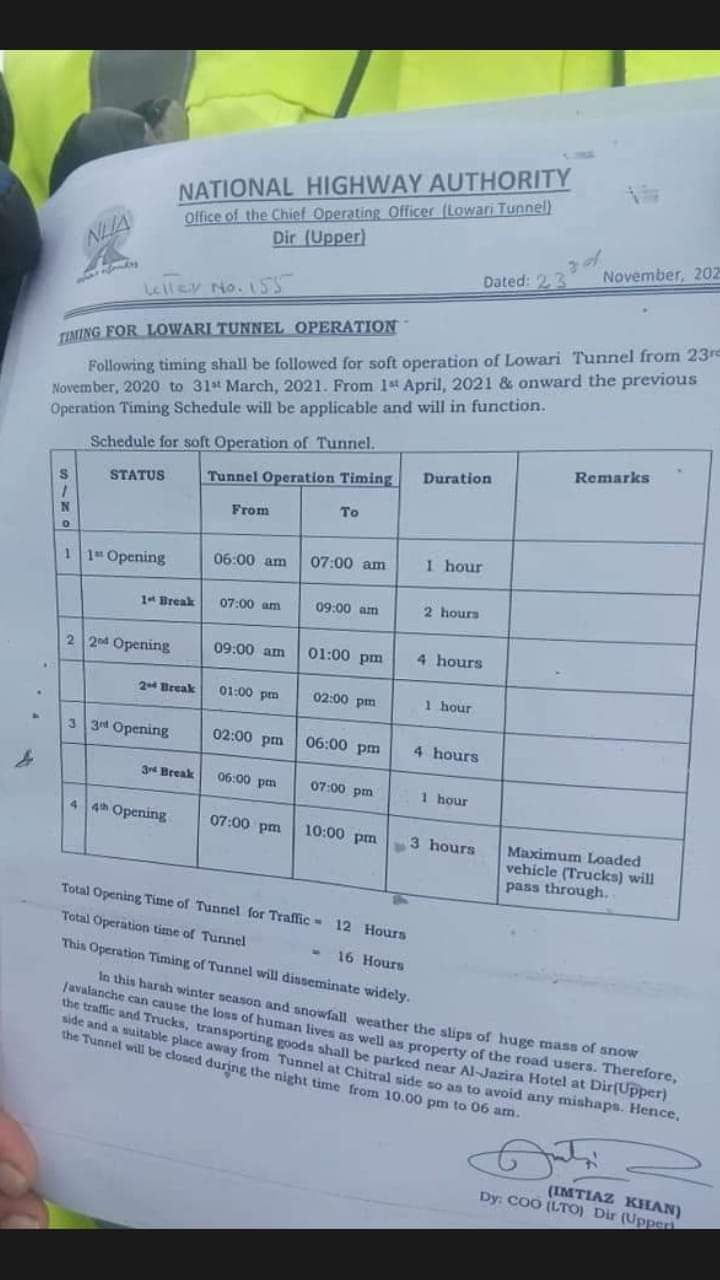 .. CN report, 29 Nov 2020.