Boost to Tourism: Chitral declared non restricted area for foreign tourists
Chitral: In a booster injection for promotion of tourism, places which were hitherto prohibited for foreigners and special permission was needed to access these areas, have now been declared open and non prohibited.
Chitral, GB, and AJK are such areas which yield the most for tourism but were the most difficult to approach for foreigners due to bureaucratic hurdles on the pretext of security. Now with the change in policy, tourism will flourish in these areas and bring foreign exchange into the country, besides improving the image of Pakistan in the world.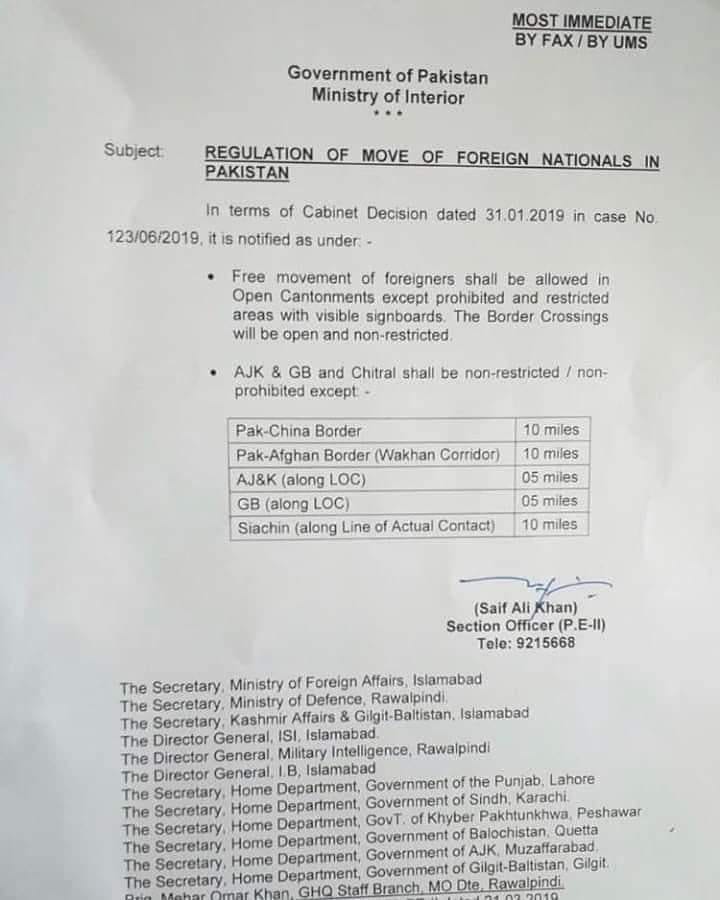 ..? CN report, 26 Mar 2019