Chitral: Of late commercial banks of different hues and colours have made a run on Chitral to open their branches and in a matter of two years almost a dozen banks have imprinted their presence in this small town which does not yield much economic activity.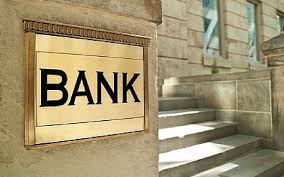 A senior banker talking to CN said one reason for Banks choosing Chitral as their branch opening venue is because the State Bank rule makes it mandatory for commercial banks to open at least one branch in a 'non attractive area' (from the economic point of view). Chitral being a safe area where at least the bankers can rest assured with safety of their branches even if not yielding too much deposit prospects. The other attraction for the Bank High ups is the opportunity to visit the area on the excuse of branch visits during high tourist season.
Besides the five major banks which have branches in Chitral since years, the new banks to be seen up and working are the Bank Islami, Bank of Khyber, Bank Alfaalah, Meezan Bank, JS Bank, Summit Bank, NBP Islamic, MCB Islamic, Bank Alhabib, Habib Metro, Faisal Bank Islamic, Soneri Bank, First Micro Finance Bank, NRSP Bank etc. Even more banks and Takafuls are looking to opening branches in Chitral town first and then other areas of the district.
The positive impact of the surge of bank branches in Chitral town is that it has generated a healthy competition for better service to attract clients and the obvious winner is the client. Compared to the traditional attitude of government banking staff, services at the new commercial banks pleasantly and visibly surprise the clients. .. CN report, 13 Mar 2019