Maj GD Langlands, the renowned educationist, passes away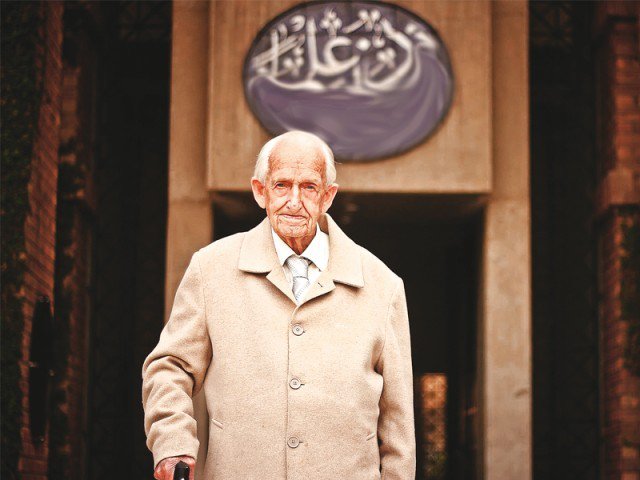 Chitral: A prominent name in the realm of education faded into eternity on 02 Jan 2019.? Major Geoffrey Douglas Langlands? CMG,?MBE,?HI,?SPk? a prominent name in the field of education and teacher to many of Pakistan's Prime minister's, ministers and political leaders, including the sitting Prime Minister Imran Khan has passed away at the age of 101 years 3 months.
Major Langlands remained a bachelor and dedicated his whole life to teaching. He was attached to the teaching profession since independence in 1947. He held various assignments including teacher at the prestigious Aitcheson College, the Principal Razmak Cadet College etc.? He took up the Sayurj Public School in Chitral in 1989 and solicited hefty funds for the school through his connections in the government, many of whom being his ex students.
After his retirement from the School, Major Langlands shifted to Aitcheson College where he was provided honorary accommodation and lead a retired life until his last day. .. CN report, 02 Jan 2019