Covid restrictions, closure of playgrounds has pushed many youth towards hashish smoking
CHITRAL: The past five months have been very challenging for the country. It is only now when the Covid threat is receding that life is returning to normalcy. While the Covid restrictions were on and the few playgrounds like the historic polo ground and parade ground of Chitral town were closed for repairs etc, many young people who would be spending the evenings on these grounds indulging in healthy sports or at least watching others play, have turned to smoking cigarettes and cannabis. A youngster from Zargarandeh talking to CN said many frustrated young men whom he personally knew had started smoking chars (hashish) during the restrictions on sports and lack of play fields.
Chitralis by nature are outdoor people, lover of sports and possess lot of natural expertise in various games. The lack of opportunity for the young ones to exercise their healthy interests is pathetic. An evening walk along the bank of the river in Chitral town would witness groups of young men cuddled together at different selected scenic points enjoying the 'puff' à la 'dum maro dum, mit jaye ghum' style.
Also read: A Gymnasium in Chitral town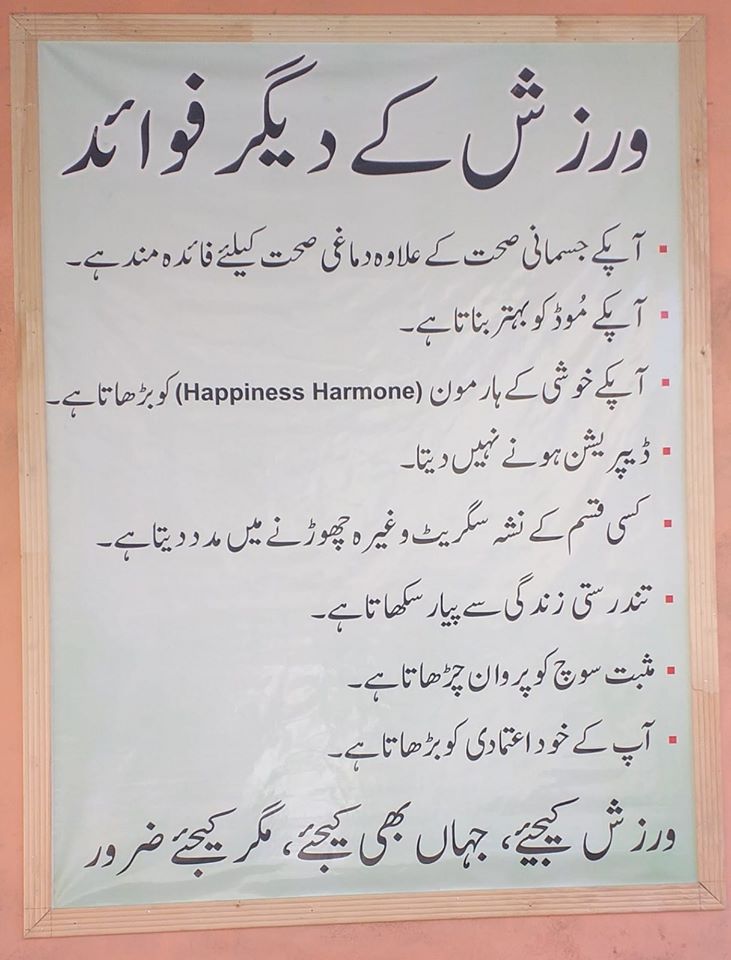 The government should lay special emphasis on providing healthy sports and health building opportunities to the youth. The sole gymnasium in Chitral town is a witness to frenzied body builders and health freaks coming in large numbers showing how much is the potential interest and the need of healthy sports outlets for the youth, both outdoors and indoors. .. CN report, 15 Aug 2020